A couple of conservative Wake County School Board members had a new take on poverty and prosperity yesterday. John Tedesco declared after an assignment meeting:


"We're not talking about socioeconomic status anymore". "Once we pass the resolution, we won't be talking about it again"

Meanwhile Debra Goldman was less reserved on Twitter: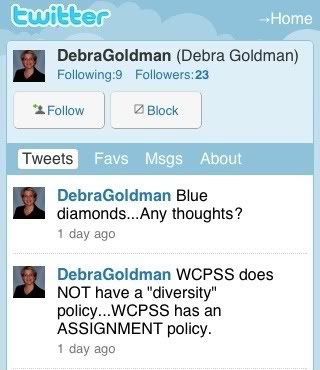 Of course it's easier to think about buying diamonds to celebrate the end of diversity when your husband skips paying $1,428.24 in Wake County taxes on your second property.