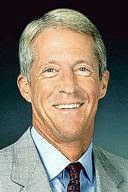 North Carolina has some homegrown swifboaters in the form of businessmen Fred Eshelman, CEO, and Ernest Mario, Chairman, of Pharmaceutical Product Development Inc. a Wilmington, NC, based company. I wrote back in July about "Real Debate.org, Inc" and Eshelman's involvement along with State Senator Fletcher Hartsell and State Representative Jeff Barnhart, both Cabarrus County Republicans.
The group has since changed its name to RightChange.com and has been airing commercials against Obama. Last week the group filed a report with the FEC showing spending of $583,723 and contributions from Eshelman and Mario totaling $3,733,919 of which $1,000,000 came from Mario and the balance of $2,733,919 came from Eshelman.

What does Eshelman, Mario and PPD, Inc., hope to gain? A "New America" with a less restrictive FDA approval process.

The potential of PPD's drug pipeline "has been generally regarded by investors with indifference," Kreger wrote.

While regulators may delay things, the payoff could be just two years away, Kreger says.

PPD's drug portfolio is worth $6 to $7 per share, he says. Optimistic projections put its worth at $15 to $20 per share.
NPR has been on top of this story: Pharmaceutical Money Flows To Anti-Obama 527 but, in the flurries of presidential politics, the emergence of another millionaire funded 527 attacking Obama does not appear to gained much attention. The NPR story notes Hartsell's and Barnhart's connections to the health industry.